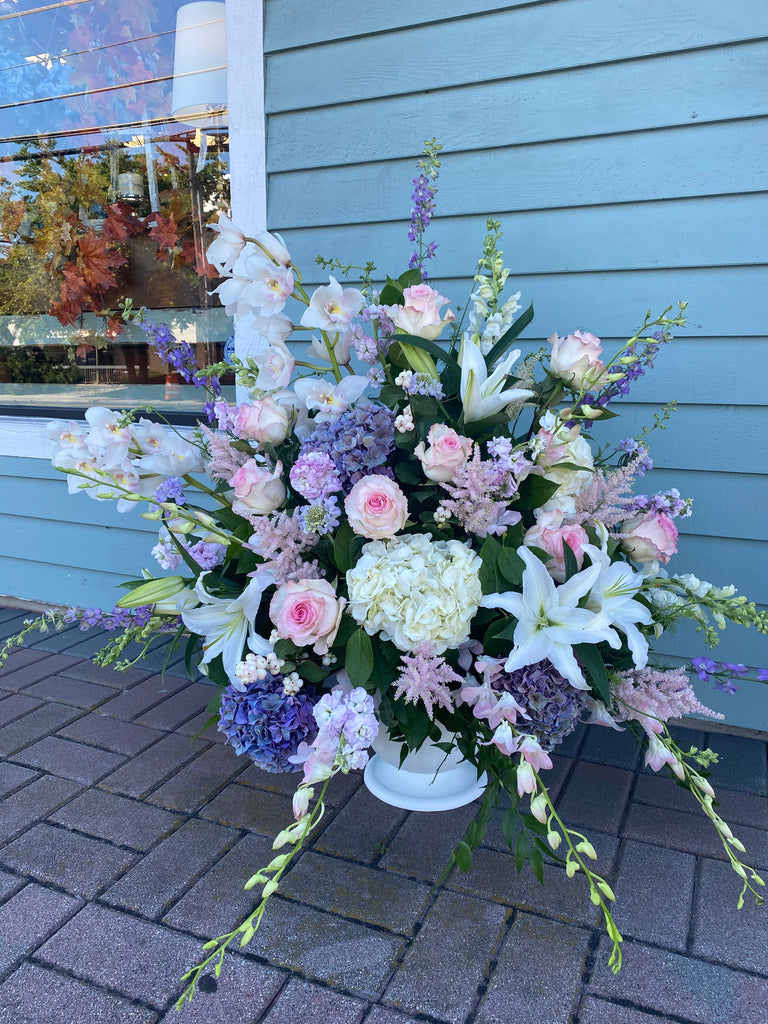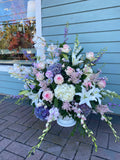 Funeral Basket
$85.00
A classic funeral basket designed with fresh, seasonal florals. Each one is made with care and love.
All funeral baskets are full and lush and prices vary due to the florals used in the design and will vary from the pictures used to show examples of our work.
Funeral orders completed online need to be made with a 48 hour lead time before the first viewing. We can make arrangements in a shorter time, but please call the shop directly to make sure we have the correct florals and supplies needed to be complete in time for the viewings.